About Us
Welcome to Webcex, where we specialize in designing artificial intelligence models, including computer vision, intelligent software, web design, SEO, and digital marketing. We are a team of experienced AI engineers, developers, and digital marketing experts who are passionate about creating innovative solutions that help our clients succeed in the digital world. Our team of developers and digital marketing experts will work with you to create a beautiful and user-friendly website that will help you to reach your target audience and drive more traffic to your website. We use a data-driven approach to SEO and digital marketing, which allows us to make informed decisions and deliver measurable results.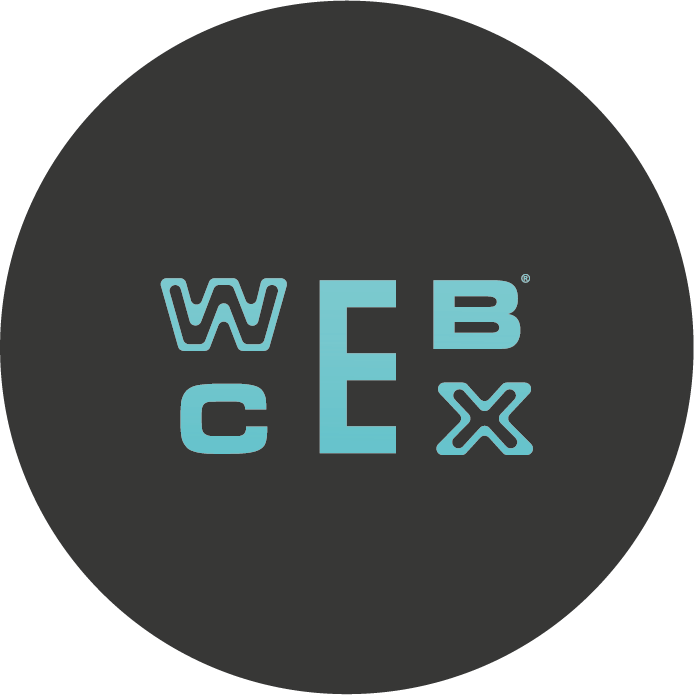 Become part of the family Webcex and let's our team help your business to successed
At webcex our final goal is for your business to go to the moon, with incredible designs, with a amazing user experience, below we describe how we can help you:
Monthly payments
Forget paying thousands of dollars for projects that you don't know if they're going to work, with our flexible methodology you only pay monthly for your website, it includes a server and we'll take care of the rest.
Design to growth
Our websites are designed to grow in an organic way with SEO implementation from the beginning of development and which will help you to make your brand visible online in an organic way, it can be optimized in the future** Fees may apply
Unique Websites
The website can carry your vision and personality from the beginning of development, and at the same time we can help you with a unique and original design for your website.
At webcex we not only design your website but we accompany you in this process so that your website has visibility on the internet with our digital marketing package simple is more.
Search Engine Optimization SEO
Our first strategy is to apply SEO on your website so that you have organic traffic based on your keywords in your business niche, we focus on that strategy to increase your visits and therefore your sales.
Social Media Marketing
Currently, for a business, having a presence on social networks is essential since you make your brand and product known, however, sometimes it is somewhat tedious to carry out campaigns, which is why Webcex is here to support you in this process with campaigns on social networks with a focus original and human so that your brand or business grows and grows.
Original Content
With our digital marketing package we include original and different content for your social networks to generate a difference in your consumers.
At Webcex we are at the forefront of technology, if in your business you are looking for predictions, applying artificial intelligence such as image recognition by computer or word processing in Webcex we can help you.
Computer Vision Models
We offer customized computer vision models development services to meet the specific needs of our clients. We utilize deep learning techniques to improve the accuracy and performance of our models.
Natural Language Processing
We offer natural language processing services such as sentiment analysis, automatic text generation, and machine translation. Our models are able to understand and generate natural language efficiently.
Machine Learning
We offer machine learning services to enhance the efficiency and accuracy of our clients' business processes. We use machine learning techniques to analyze large amounts of data and make informed decisions.
The first step is put in contact with us Schedule a 30 minutes meeting now !!!
In order to give you a more personalized service we offer you a meeting of 30 minutes totally free and without obligation to know you and to be your needs after this meeting we will have an analysis of this meeting to take the best actions for your project and your needs as a client.
Schedule Meeting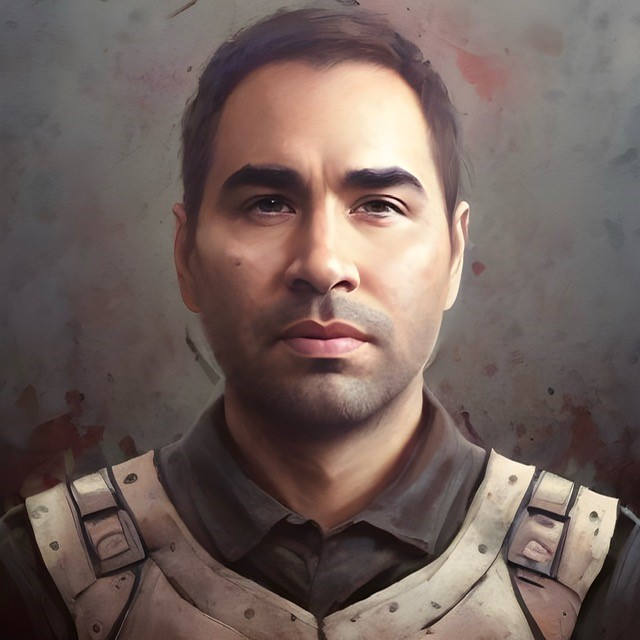 Our team is ready to help your business to grow online.
Teld us your business history and transform that history to leads and sales.
We understand the importance of staying ahead of the curve in the fast-paced world of technology. Our team continuously educates themselves on the latest trends and developments in the industry to ensure that our clients always have access to the most advanced solutions.
We are dedicated to building long-term relationships with our clients, and we pride ourselves on delivering exceptional customer service.
Whether you're a small start-up or a large enterprise, we have the skills and expertise to help you achieve your digital goals with the power of AI.
Read More
Analysis
The analysis phase in software development is critical to the success of a project. It is the first step in which we understand the requirements and needs of our clients. The following are the three most important points in this process:
Complete understanding of client requirements: The first and foremost task in this phase is to gather all the necessary information about the client's needs and requirements. We conduct in-depth discussions with the client to understand their vision, goals, and objectives for the project. This helps us to identify any potential challenges and make sure we are on the same page with the client.
Analysis of project feasibility: Once we have a clear understanding of the client's requirements, we perform a feasibility analysis to determine if the project is viable. This involves evaluating the technical, economic, and operational aspects of the project to ensure that it is feasible from all perspectives.
Clear definition of project goals: In this phase, we work with the client to define clear and achievable project goals. We use the information gathered during the analysis phase to develop a roadmap for the project that outlines the steps needed to achieve the desired outcomes.
By following these three important points in the analysis phase, we can ensure that we have a solid foundation for the rest of the project and can minimize the risk of delays and unexpected challenges. We don't only sale website we are a software consultant company and we can develop software in demand.
Our Team
By providing a comprehensive overview of the skills, expertise, education, and experience of the team, clients can have confidence in the ability of the team to deliver high-quality software development services.
Here are a few things to consider when discussing about our team:
Skills and expertise: Highlight the areas of expertise of each team member, such as web development, mobile app development, database design, machine learning engineer etc. This helps clients understand the breadth and depth of the team's skills.
Education and credentials: Mention each team member's educational background and relevant certifications, if any. This demonstrates their commitment to professional development and their ability to stay up-to-date with the latest technologies and best practices.
Industry experience: Highlight the years of experience each team member has in the software development industry. This helps clients understand the team's level of expertise and the level of quality they can expect.
Success stories: Share examples of past projects and the outcomes achieved for the client. This provides concrete examples of the team's abilities and helps potential clients understand the value that can be achieved through working with the team.
Design Stage
The design stage of software development is where the vision for the project starts to take shape. During this stage, the following tasks are performed:
Architecture design: In this stage, the high-level architecture of the software is defined. This includes the components of the software, the interactions between them, and the overall flow of the application.
User interface design: This involves creating wireframes or prototypes of the application's user interface to help the client visualize how the application will look and work.
User experience design: This involves considering the user's experience when using the application and making design decisions that enhance that experience. This may include considering factors such as navigation, visual design, and interactivity.
The output of the design stage is a comprehensive design document that outlines the architecture, user interface, and user experience of the application. This document serves as the blueprint for the development stage and helps ensure that the end product meets the client's requirements and expectations.

It is important to note that the design stage is an iterative process and may involve multiple rounds of feedback and revisions. The goal is to ensure that the client is fully satisfied with the design before moving on to the development stage.
Development Stage
Ullamco laboris nisi ut aliquip ex ea commodo consequat. Duis aute irure dolor in reprehenderit in voluptate velit esse cillum dolore eu fugiat nulla pariatur. Excepteur sint occaecat cupidatat non proident, sunt in culpa qui officia deserunt mollit anim id est laborum
The development stage is where the software is actually built and coded. This stage involves a number of tasks, including:
Code implementation: This involves writing the code for the software based on the design document created in the previous stage. This is where the software developers use programming languages to bring the design to life.
Testing and debugging: As the software is being built, it is also being tested to identify any bugs or issues. The developers then fix these issues to ensure the software functions as intended.
Integration: As different components of the software are completed, they are integrated into a single working system. This ensures that all parts of the software work together seamlessly.
Documentation: During the development stage, the developers also create technical documentation that provides details on how the software works and how it can be maintained and updated in the future.
The development stage is a critical phase in the software development process and requires close collaboration between the development team and the client. Regular updates and progress reports help to ensure that the project stays on track and that the final product meets the client's requirements and expectations.

It is important to note that the development stage is also an iterative process and may involve multiple rounds of testing, debugging, and integration before the software is considered complete.
Deployment Stage
The deployment stage of software development is the process of making the software available to end users. This stage involves the following tasks:
Quality assurance testing: Before deploying the software, it undergoes final testing to ensure that it meets the client's requirements and specifications. This may involve stress testing, performance testing, and security testing.
Deployment preparation: This involves preparing the necessary infrastructure and resources to support the software, such as servers, databases, and network configurations.
Deployment: During this stage, the software is installed on the necessary servers and systems, and is configured to work with the other components of the infrastructure. This includes setting up any necessary security measures and data backups.
Verification: After deployment, the software is verified to ensure that it is functioning as intended and that it meets the client's requirements. This may involve conducting user acceptance testing, performance monitoring, and other checks.
The deployment stage is a critical moment in the software development process, as it marks the transition from development to production. A well-planned and executed deployment stage helps ensure that the software is deployed smoothly and that it is well-received by end users.
Lauch
The launch stage of software development is when the software is officially released to the public or to the client's intended audience. This stage involves the following tasks:
We offer marketing and promotion services for your website or project with promotional cost.
Maintenance and support: Once the software is deployed, it is important to have a plan in place for ongoing maintenance and support. This may involve fixing bugs, making updates and enhancements, and providing technical support to end users.
Technical support: To ensure that end users have a positive experience with the software, it is important to have technical support in place during the launch stage. This may involve providing helpdesk support, remote support, and on-site support as needed.
Our Services
We offer different digital services in the areas of web design, cybersecurity, Machine Learning and Artificial Intelligence technology
Frequently Asked Questions
The most commun question in the developerment process as web developers we give you have our relaivable team that help you in this process and help you to improve your project.
The waiting time detepends of the project but is an average of two to three weeks, due to the process of developement we work hard to protect your website for future vulnerabilities.
Technology is changing every day and new vulnerabilities apper and something that in pass was not a posible risk, can be a potential attack for that reason we offer backup services and maintenance to the websites we build, we can compare a website like and physical machine any machine need maintenance to work properly the websites are not exception and most if the website is recolection data from users, any form can be a potential vulnerabilities if is not work correctly.
Typically the development cost is high between 5 thousand to 50 thousand dollars per project, our business model helps small businesses cushion the cost of development, in an example let's say you pay 20 thousand dollars for the development of a website with database and a dashboard but you think it is all you have to pay but a year later your website was hacked and you need to pay again the cost of repair and restoration and that increases costs. However our development packages are monthly the code is our responsibility you only do not worry and only pay a low monthly rent and we do the rest dependent on the package is the maintenance and backup number we make of your project, safer and better with Webcex.
The guarantee of our digital services is offered for a period of 3 months which includes repairs without limit, we are proudly a US company for which we give you legal certainty of our services and all projects we work locally we avoid outsourcing to other teams.
There is static information and information that is updatable of which you would have as a customer you would have access to a dashboard to manage your sales, your customers, add some product in order to improve our services and your experience with your website so you only enter your bashbord and make your updates.
Portfolio
Non hic nulla eum consequatur maxime ut vero memo vero totam officiis pariatur eos dolorum sed fug dolorem est possimus esse quae repudiandae. Dolorem id enim officiis sunt deserunt esse soluta consequatur quaerat
All
WebApp
Websites
Machine Learning Models
Computer Vision Models
Contact Us
Contact us and let's help you in your business needs.
Get in touch
Innovate with us, design your future technology.
Location:
7238 N Mesa St El Paso, TX 79912
Sent us a message